Tri-County Pressure and SoftWash
We specialize in innovative low pressure soft washing processes, as well as traditional high pressure washing services, to clean and transform the exterior of your home. We serve the Lavaca County area, and the counties surrounding, and look forward to meeting the residential and commercial pressure washing needs of our community.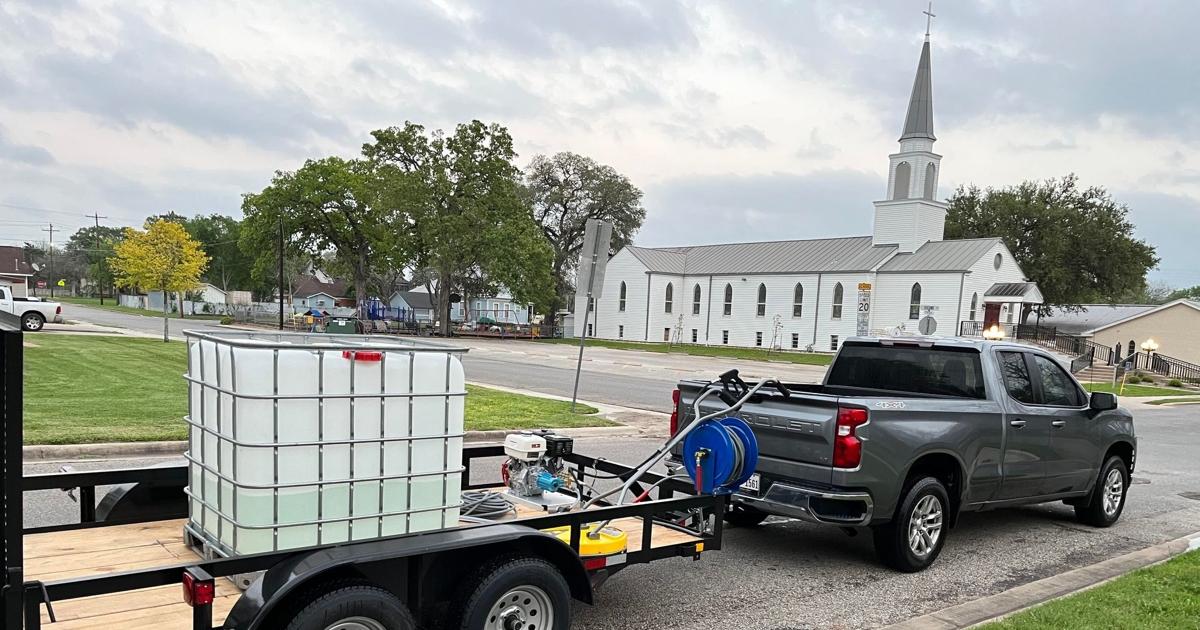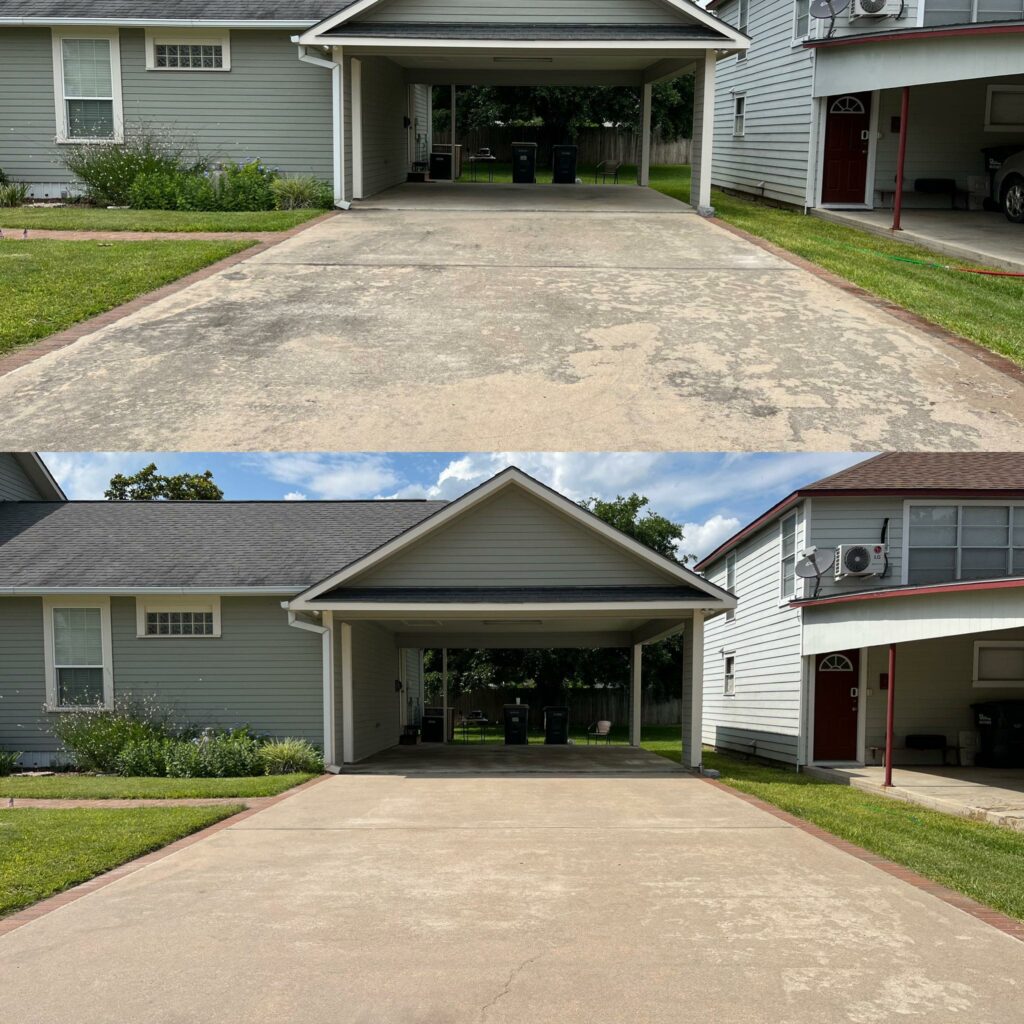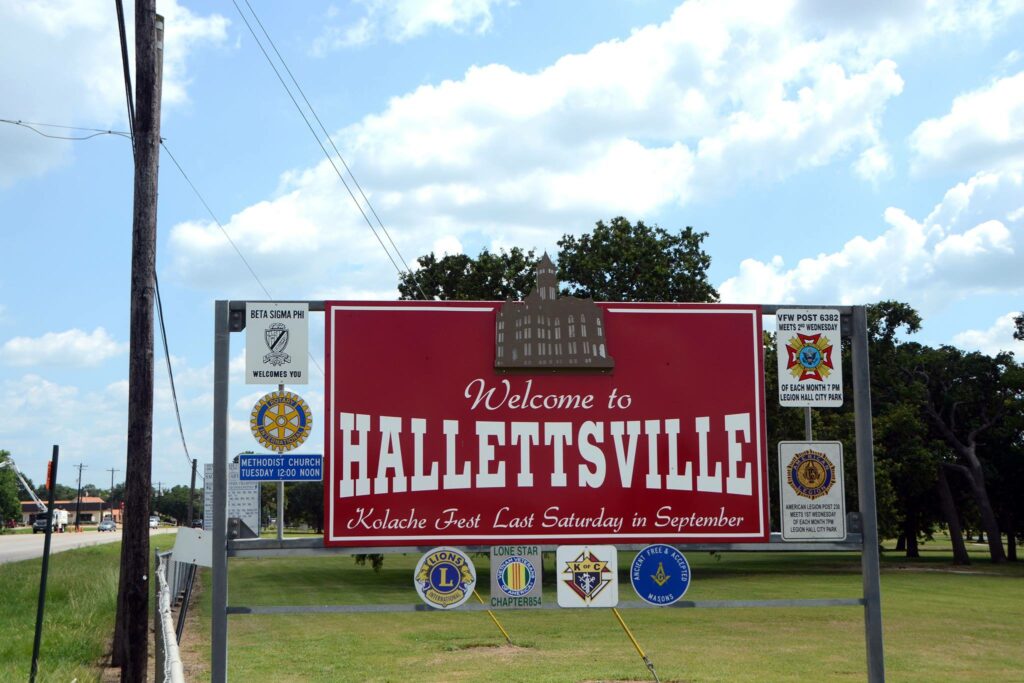 The Area We Serve & Our Community Beautification Mission
We are very fortunate to be in such an exquisite, lovely part of Texas, and our goal is to make our neck of the woods as beautiful as can be with the services we provide. Tri County Pressure and Soft Wash is located in Hallettsville, TX, which is why we will be primarily serving Lavaca County, Colorado County, and Fayette County, Gonzales County, and Dewitt County. We take pride in our area and are especially proud of the magnificent structures we boast, such as our wonderful courthouses, downtown squares, dance halls, and football stadiums. Not only will we be doing residential jobs, but we will be doing commercial jobs, and it would be a dream come true for us to be able to clean and help maintain these beloved structures. Not only is my goal to earn your business, I am using my website and online presence to promote our local communities, including the events and landmarks we have to offer.
High Pressure Cleaning
Our high-pressure machine will have your masonry surfaces, such as driveways, pool decks, brick siding on exterior of houses, sidewalks, and porches, looking brand new. We can also handle custom jobs on surfaces such as playground equipment and bench seating, stationary daycare slides and playhouses, fleet vehicles and field equipment, and various home exterior materials. We can handle any hard surface cleaning and are not limited to the services listed.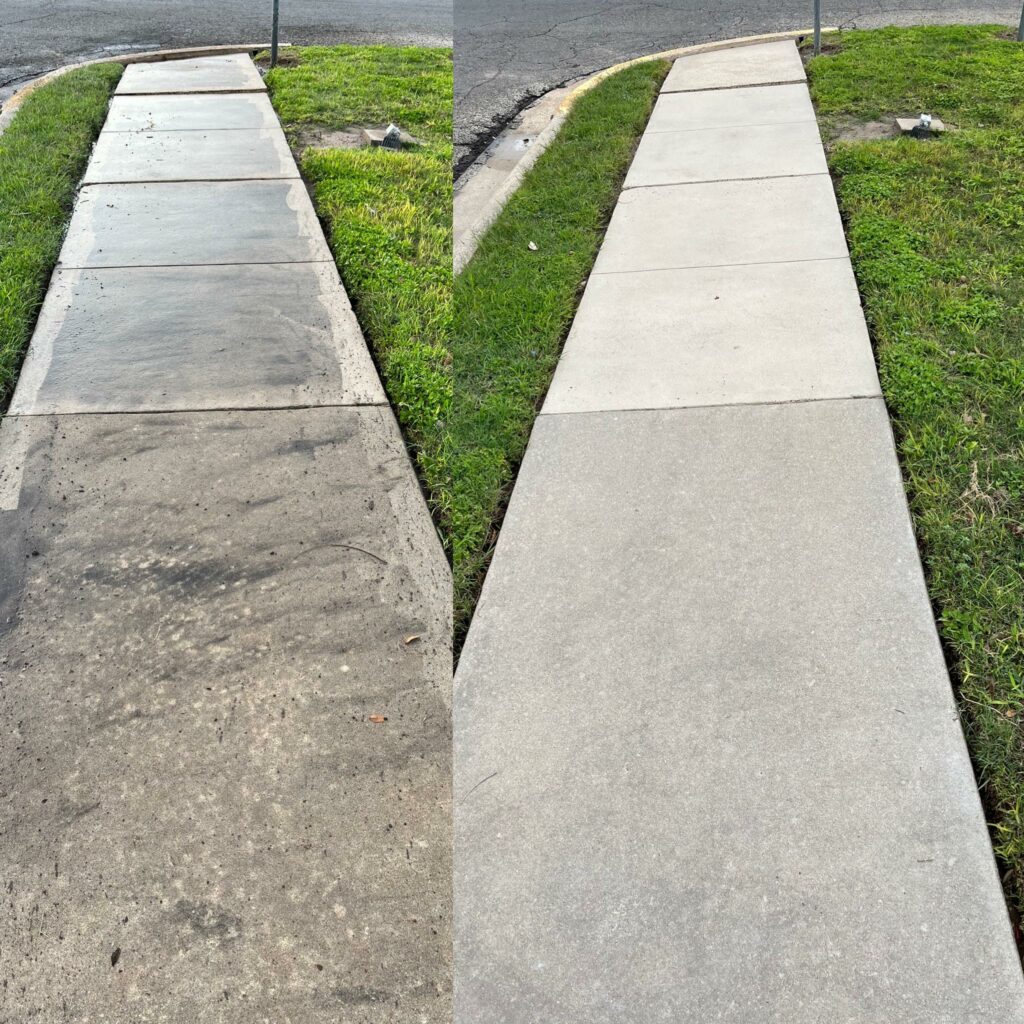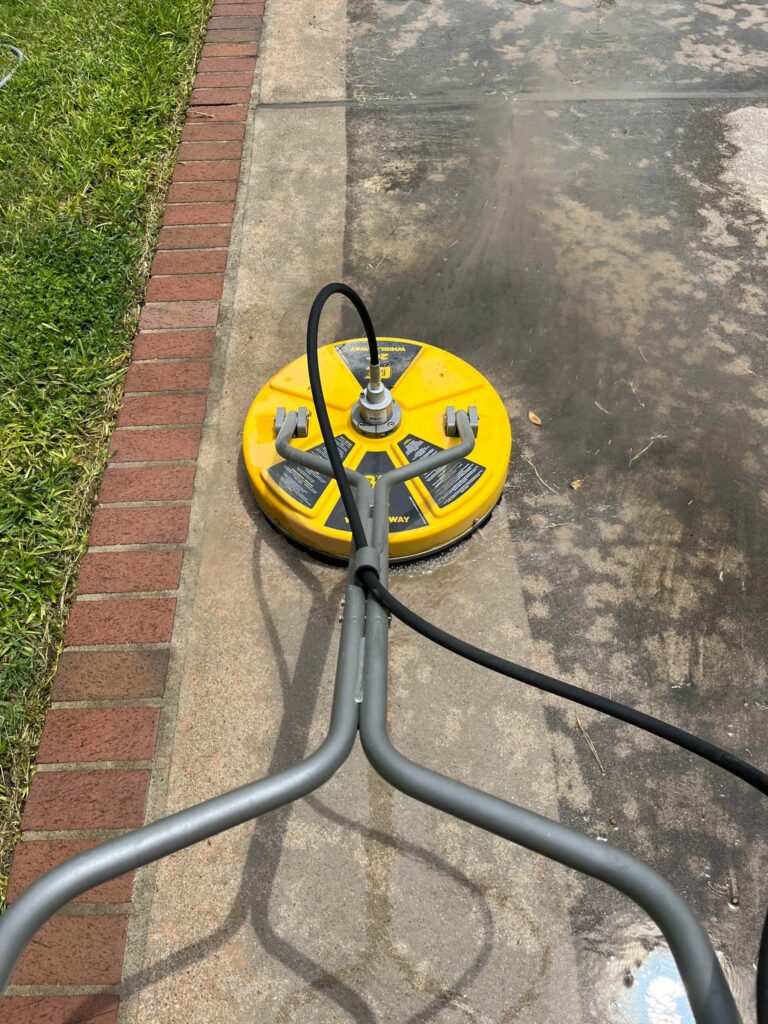 Soft Wash Services
Utilizing new, highly effective Soft Washing processes, we can wash your homes' exterior vinyl siding, and your decks, along with other more fragile material surfaces that would be susceptible to damage by high pressure water streams. We will completely remove organic growth, like algae and moss, and prevent future growth of these naturally occurring, unsightly plant life forms, with the proper combination of soft wash treatment.
Non Organic Cleanup
When it comes to non-organic spillage or staining, we are there for you, as well. The most common non-organic issues involve grease covered areas, rust spots, oil stains, oxidation marks, and acidic erosion. Our efficient techniques for cleaning, removing and improving these difficult, eye sore areas will achieve impressive results and satisfaction from our customers.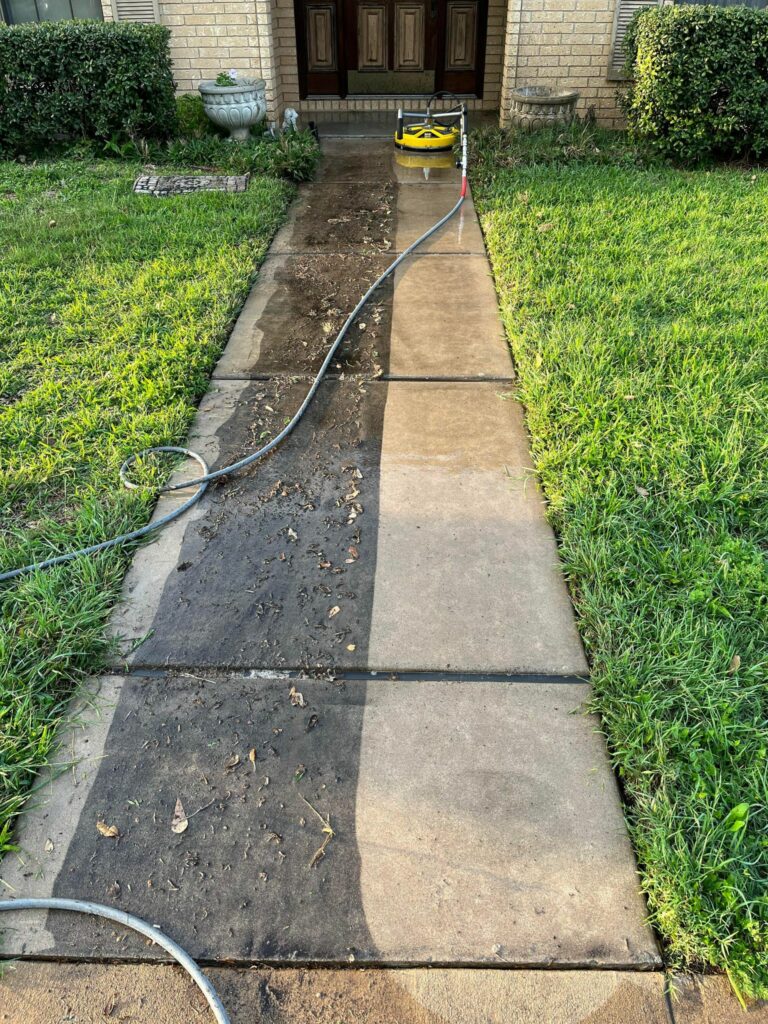 Tri County Pressure and Soft Washing
As a family owned, local business, we hold ourselves to the absolute highest standard, and treat our customers like family. We set ourselves apart from any other pressure washing business in the area that we service by utilizing the highest functioning equipment and the most productive cleaning methods to obtain remarkable results that surpass the competition. We look forward to serving our community and getting the opportunity to prove that we are the best Pressure and Soft Washing company in the Lavaca County, and surrounding areas.