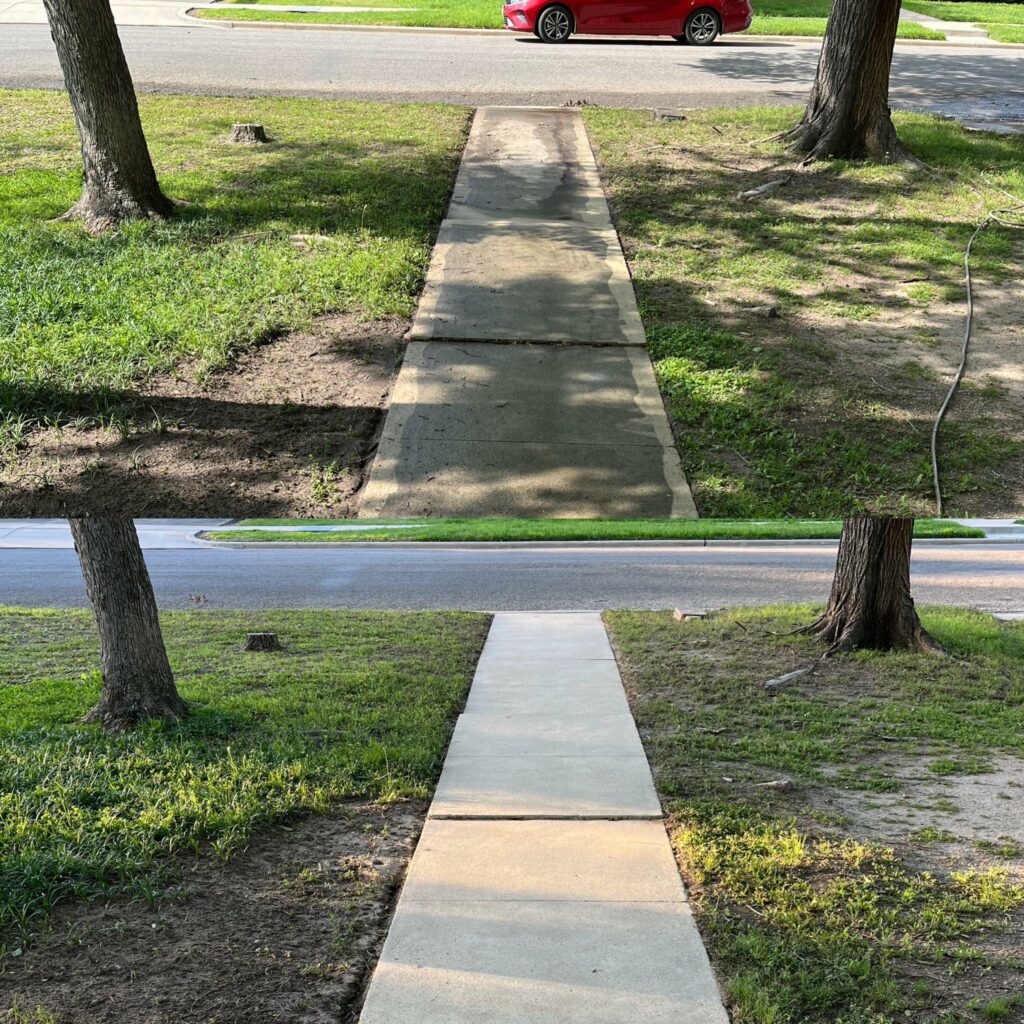 At Tri County Pressure Wash, we are committed to providing exceptional pressure washing services that not only enhance the beauty of your property but also contribute to the overall appeal of your community. Recently, we had the pleasure of working with a wonderful couple in our neighborhood, transforming their walkway into a pristine and inviting entryway. Here's how we did it:
Inspection: The first step in any pressure washing project is to inspect the area thoroughly, assessing the type and extent of the dirt, grime, or stains present. In this case, we identified several areas of dirt and algae buildup, which can be dangerous and slippery when wet.
Preparation: We prepared the walkway by removing any loose debris, furniture, or obstacles that could interfere with the pressure washing process. We also protected any nearby plants, lawn, or sensitive surfaces to prevent damage from the pressure washer.
Pressure Washing: Our team used a commercial-grade pressure washer with the appropriate nozzle to apply high-pressure water and cleaning solutions to the walkway's surface. We carefully controlled the pressure and temperature to avoid damaging the walkway while effectively removing dirt, stains, and other buildup.
Finishing Touches: After the pressure washing was complete, we rinsed the surface thoroughly and inspected it for any remaining stains or areas that needed additional attention. We then applied a finishing treatment to the surface to prevent future buildup and prolong the clean appearance of the walkway.
The result of our pressure washing work was a beautiful and inviting entryway that made a positive first impression on visitors and neighbors alike. The couple was thrilled with the transformation and appreciated our commitment to doing exceptional work while also helping to beautify and improve the community.
At Tri County Pressure Wash, we understand that pressure washing is not just about cleaning surfaces; it's about enhancing the beauty and safety of your property while also contributing to the overall appeal of your neighborhood. Contact us today to schedule a consultation and see how we can help you achieve a cleaner, safer, and more beautiful home or business.