At Tri County Pressure and Softwash, we believe that a picture is worth a thousand words, especially when it comes to showcasing the transformative power of our soft washing services. Recently, we had the opportunity to work on a small house, washing its siding with a combination of pretreatment and soft washing techniques to preserve the surface while getting it super clean. Here are some before and after photos that demonstrate the impact of our work: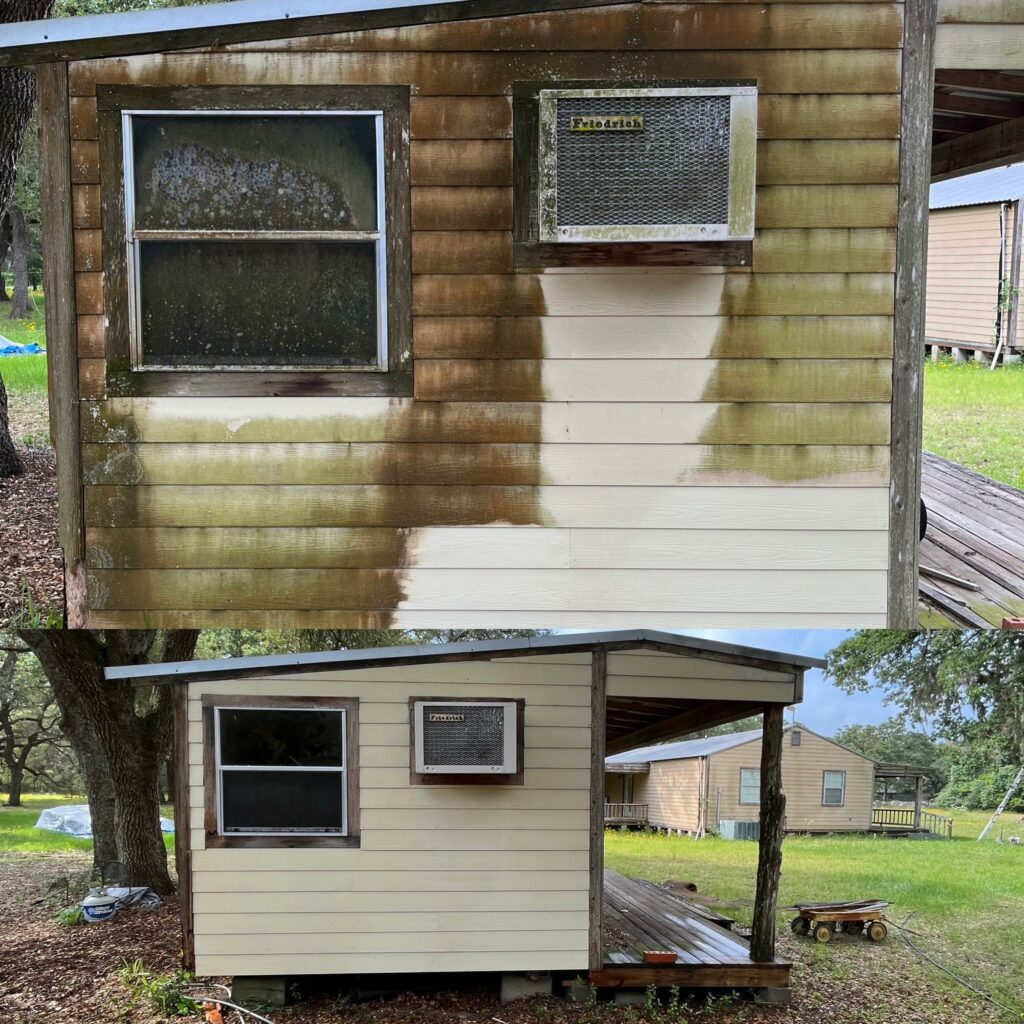 As you can see from these photos, the difference between the before and after is remarkable. The house's siding went from being dull, dirty, and covered with grime and mold to being bright, clean, and free of any unsightly marks. But achieving these results was not just about blasting the siding with high-pressure water. We used a combination of a custom mixed pre-treatment, and soft washing techniques; to ensure that the siding was clean, and well preserved.
Pre-treatment involves applying a cleaning solution to the siding surface, allowing it to penetrate and loosen dirt and stains before rinsing it off. This step helps to reduce the amount of pressure required during soft washing, preventing damage to the siding surface while still achieving a thorough clean. Soft washing, on the other hand, involves using low-pressure water and specialized detergents to remove dirt, grime, and other contaminants from the siding.
At Tri County Pressure and Softwash, we take pride in delivering exceptional soft washing services that not only enhance the beauty of your property but also protect it from damage. Our team of trained professionals uses the latest technology and techniques to ensure that your property is clean, safe, and well-preserved. Contact us today to schedule a consultation and see how we can transform your property with our soft washing services.